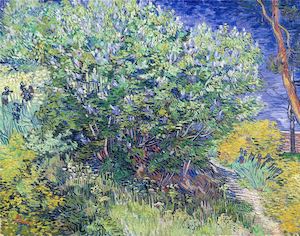 4/16/2021 | Italia / Italy | diretta streaming
C'è speranza? / Is there Hope? / ¿Hay esperanza? / Há esperança? / Y a-t-il un espoir ?
Gli Esercizi spirituali della Fraternità di Comunione e Liberazione si sono svolti in video-collegamento dal 16 al 18 aprile 2021.
I testi delle meditazioni e delle Assemblee sono stati pubblicati nel libro dal titolo C'è speranza? Il fascino della scoperta, in vendita in libreria e negli store online.
Il libro è stato tradotto in: inglese, spagnolo, portoghese (Portogallo), portoghese (Brasile), francese, tedesco, polacco, olandese, russo, lituano e rumeno.
È possibile scaricare gli audio del libro di Julián Carrón, C'è speranza? e i pdf completi delle traduzioni in indonesiano, bulgaro e arabo.
---
The Spiritual Exercises of the Fraternity of Communion and Liberation were held by video connection from 16 to 18 April 2021.
The texts of the meditations and assemblies have been published in the book entitled Is There Hope? The fascination of discovery, on sale in bookshops and stores online.
The book has been Published also into: Italian, Spanish, Portuguese (Portugal), Portuguese (Brazil), French, German, Polish, Dutch, Russian, Lithuanian and Romanian.
You can download audios in Italian of Julián Carrón's book, Is There Hope? and pdfs of translations in Indonesian, Bulgarian and Arabic.